UMTC-003
FLIPOMINOS
FLIP
OMI
NOS
You'll die in
real life before
you see every
puzzle.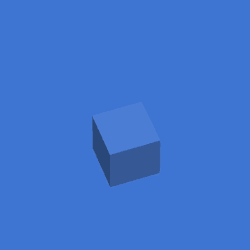 A procedurally generated puzzle game with infinite levels! (Actually only about 4.3 billion, but who's counting?) Move the cube structure so its base matches the marked area and move onto the next level. Can you make it to the last level? (Unless you are immortal, you cannot.) Watch out for lasers!
Apple TV version supports the game controller.
Flipominos has an automated hint system. Simply write a publicly-visible tweet that includes both @flipominos and "level 123" where 123 is the level you're stuck on.
If you are following @flipominos, you'll get the full solution as a direct message. If you're not following @flipominos, you'll get a reply with a hint showing the first few moves.